Here's my top 5 for today- I know you've all been dying to know what I'm into lately. ;)
1. Cute Cardigans
I love a 3/4 sleeve cardi with a cute tank or t-shirt underneath. A comfy outfit for home or even dressed up a little for work. And there are like a ton of designs out now- plain, ruffles, flowers- whatever you want. And lots of colors, too- I currently have white, cream, several black ones, turquoise and green. Pink is next on my list, of course. :)
2. Eloise- we've watched a few of the movies and lugged home every Elosie book the library has. Then we have to re-enact Eloise. I always have to be Nanny. Better than being Weenie, I guess.

3. Fancy Pants Road Show
I think this line was made just for me. I love every last little thing and am really thinking I need two packs of this paper. I've seriously been saving pictures for this line ever since I saw the CHA sneak peeks back in January!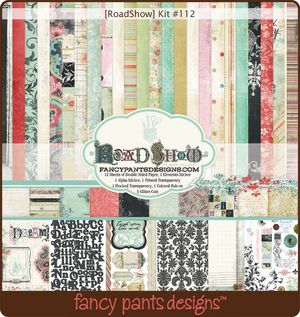 4. Princess and the Frog
We've watched this movie at least 10 times since it came out a few weeks ago. It's a cute story and the songs are great!
I even listen to them in the car by myself.
If we aren't playing Eloise, we are playing Princess and the Frog. And somehow I'm usually the Shadow Man. Although I was once allowed to be Lottie, but that didn't last long.
5. Pepsi Throwback
I'm lovin' this stuff. Not the calories, but whatever. It's supposedly a "Limited Time" thing, so I look at it as indulging in a treat that won't be around for long. Although knowing me, I will stock up on it when it starts disappearing from stores and will have such a stockpile that it will be around until they "bring it back from the vault" or whatever their marketing ploy will be. Just like those darn coconut M&Ms.